August is National Wellness Month
As summer is winding down, take some time to focus on your own self-care. We have resources to promote spiritual and mental well-being for you and your youth here. Our meditations are a great way to work on your wellness whether you do it on your own or with others.
---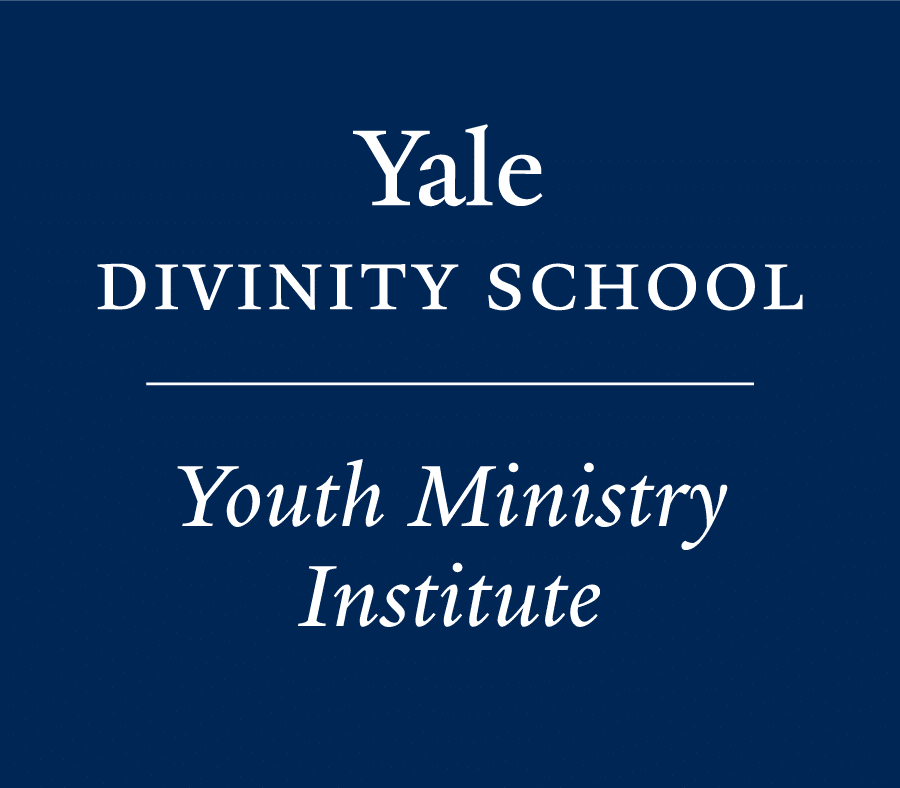 Planning for the Fall with Youth
Have you started planning for the fall? Are you hoping to grow your youth program? We have a wealth of resources for youth ministry, including training modules, spiritual practices, confirmation, youth bible studies, and more. Check out a few of our resources below.
---
Mark Your Calendar For Our Fall 2023 Events
---
Church Shoes: Thinking and Rethinking our Steps for Youth Ministry in the Black Church
In-person at YDS | September 15 | 12:30 pm Eastern


Have you considered what ministry in the Black Church looks like for youth and young adults today, especially Black girls and children who are queer? How might we wrestle with the ways that churches have supported and failed black children? How might we develop forms of pastoral care that offers redress to the current state of youth ministry?

Through a panel discussion, Dr. Kishundra King, Ph.D. '15 M.Div. and Rev. Whitney Bond will offer paths, prompts, and prophetic witnesses that students might implement in their ministerial toolkit. The proposed conversation will be supported and moderated by Dr. Almeda Wright. Lunch will be provided.

Mapping Your Leadership Development Journey with Sarah Drummond
Zoom | Sept. 18, 25 and Oct. 2 | 12:15 – 1:15 pm

Many ministerial leaders know intuitively that they have a lot to learn about leadership. Why do they sense a void in need of filling? Not just because seminary didn't prepare them for today's demands. Not just because the church and culture are changing at a breakneck pace. But rather because they want to be of the best possible service to those in their ministerial care, and they also want to minister without burning out or doing harm to their souls.

This three-part lunch-hour workshop will equip participants with knowledge, models, and peer support that will help them map out a plan for their ongoing leadership development. Participants will complete the series with an attainable goal for lifelong learning that they can implement immediately and refresh regularly throughout their ministries.

Register at: Mapping Your Leadership Development Journey

Handing Down the Faith: Parents, Congregations and Religious Socialization
Zoom | October 4 | 12 – 1:30 pm Eastern
Join Dr. Amy Adamczyk, coauthor of Handing Down the Faith: How Parents Pass Their Religion on to the Next Generation (Oxford, 2021) for a webinar that will explore how parents view the role of congregations in faith formation for children and youth and how churches can respond to parent's needs.

Register at: Handing Down the Faith

Biblical Wisdom: An Online Bible Study with Dr. John Collins
Zoom | Oct. 2, 9, 16, 23, 30 and Nov. 6 | 7:30 pm Eastern
This study will focus on Proverbs, Job, Qoheleth (Ecclesiastes), Ben Sira and Solomon. We'll explore the question "what is wisdom" and will consider the distinctive contribution of these texts.

Register at: Biblical Wisdom: An Online Bible Study

Leadership & Hybrid Ministry in the New Media Landscape with the Rev. Dr. Angela Gorrell
Zoom | November 14 | 11 – 1 pm Eastern
Berkeley Divinity School and the Center for Continuing Education are pleased to sponsor a 2-hour webinar with the Rev. Dr. Angela Gorrell to explore the dynamic and meaningful practices of hybrid ministry and the key principles of leading across time and space in a new media landscape.

Dr. Gorrell will also offer an immersive 4-part course on this topic in January. More information to come.

Register at: Leadership & Hybrid Ministry

Save the Date: Casting the Pageant: Meeting the Characters of Christmas with the Rev. Dr. Allen Hilton
Zoom | Nov. 30 – Dec. 21 | 7:30 pm Eastern
There are quite a cast of characters in the Christmas story! Join us over the four weeks of Advent to dive deeper into the journey to the manger. We'll explore the role each of these characters play in the story:

Week One — The Big Shots (Augustus Caesar, Quirinius, Herod, and the Magi)
Week Two — The Angels (Unnamed in Matthew, Gabriel in Luke, Host of Heaven in Luke)
Week Three — The Lowly — Shepherds and Innkeeper
Week Four — The Stars — Joseph and Mary

Registration opens soon!
---
| | |
| --- | --- |
| If you'd like to help support our mission, you can make a donation here. There is joy to be found in practicing generosity. Your gift will enable us to continue to provide the necessary tools and resources that support life changing ministries. | |
---
Connect with Yale Youth Ministry Institute
Connect with the Center for Continuing Education and Yale Bible Study